BU103A Steam Shower
Bright Series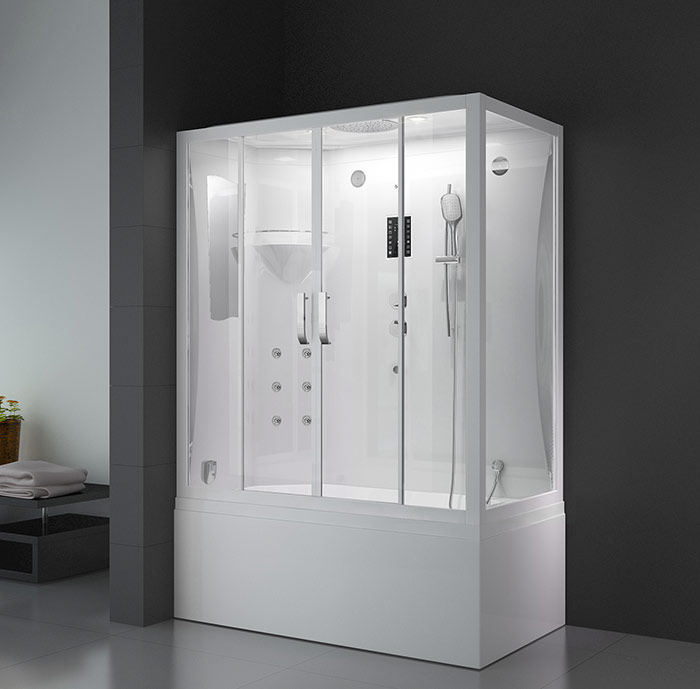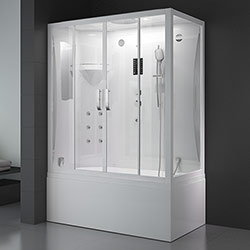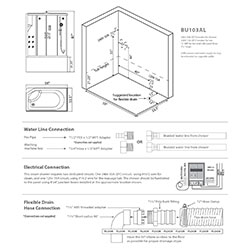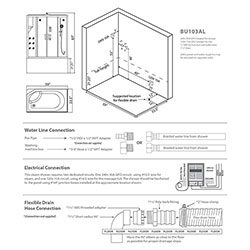 $5,799.00 $7,250.00
Sale price applies to right-hand models only.
Steam Shower Features
Computer control w/remote
Steam w/temperature display
Overhead rain shower
Hand-held shower
Back jets
Built-in seating
Hydromassage jets
Pipe rinse system
Overhead LED lighting
Colored LED tub lighting
FM and Bluetooth audio
Vent fan and alarm
Steam generator cleaning function
Water pump protection feature
Pipe drain system
Dimensions & Specs
Length

: 33.5 in (85.1cm)

Width

: 59.0 in (149.9cm)

Height

: 87.0 in (221.0cm)
Additional Info
Available in left hand and right hand configurations.
PDF Product Guide

Left Hand Option
PDF Product Guide

Right Hand Option
Benefits of Steam
Whether it is a cold winter day or a busy day at the office, a steam shower welcomes you with a warm embrace of soothing heat. Learn more about the Benefits of Steam.
---